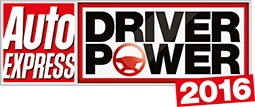 Dacia voted a top 5 car brand for the third year running
The New Dacia Sandero Stepway:
SUV Style.....Supermini Costs!
The Dacia Sandero Stepway is a Crossover at Supermini prices! Choose from two simple versions: the stylish and affordable Essential or the luxurious Comfort, complete with MediaNav Touchscreen Navigation, Air Conditioning and Rear Parking Sensors as standard!