Reception:
01534 815120
Fax:
01534 815121
Sales (New & Used):
01534 815120
Service:
01534 815186
815133
815134
Parts:
01534 815131
815132
Accounts Dept:
01534 815143
815145
Accounts Dept Fax:
01534 815102
Phil Valois: (Sales Manager)
01534 815122
Aaron Falle: (Sales Executive)
01534 815124
Stephen Rolland: (Sales Executive)
01534 815125
24 Hr Breakdown:
07797716411
About Bagot Road Garage, Jersey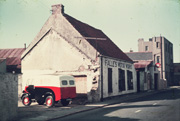 Bagot Road Garage is a long established family owned business which is part of the Falles Motor Group and has been trading from our current premises since 1930.
We have held the Renault franchise for more than 40 years and received a number of awards from Renault & Dacia in recognition of providing the highest standards of customer service:
- Dealer of the Year Award 2011
- Groupe Renault Dealer of the Year 2016 & 2017
- Dacia Dealer of the Year (Gold) 2016 & 2017
- Groupe Renault Small Business Dealer of the Year 2018 (Silver)
The Sales Team consists of Phil Valois, Stephen Rolland and Aaron Falle who are all Jersey born with over 60 years of experience in the motor trade between them.
There is a similar degree of expertise and experience in our Service Department which is managed by Robbie Phillips who has 30 years worth of experience.
The Parts Department is headed by Dale Davidson who has 20 years of Renault expertise.
Over the years, together with our team of knowledgeable and friendly staff, we have built up an enviable reputation for providing a personal yet professional customer service and it has been our mission to care for our customers' needs and to ensure that they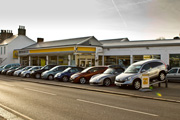 always receive, without question, the very best customer service at every possible opportunity.
We are committed because 'We Care'.
For more information on the Falles Motor Group's range of services including; Van Hire, Service Stations and Accident Repair Centre. Please visit Falles Motor Group Website