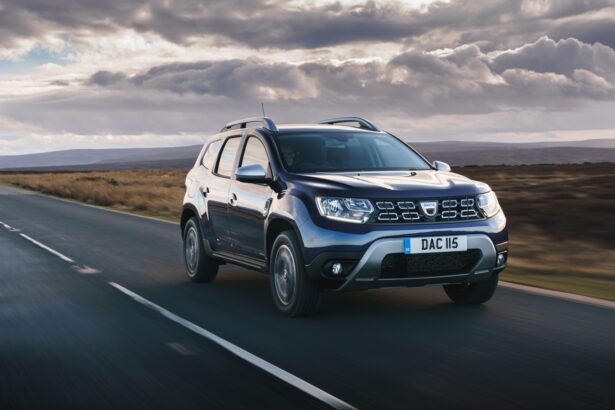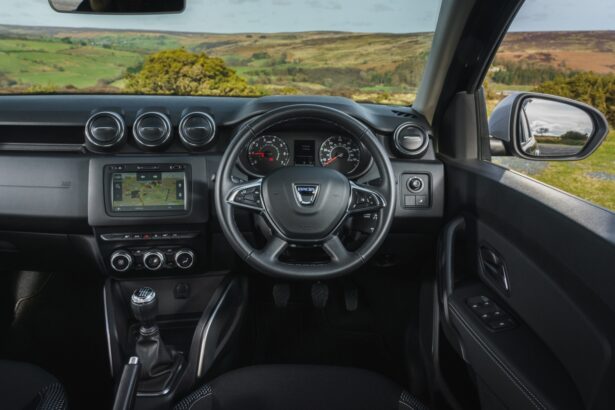 Dacia Sandero awarded 'Best Value Car under £10,000' for eighth year in a row.
Duster takes 'Best Family SUV under £20,000' for second consecutive year.
Both models praised for exceptional value for money offering and excellent practicality.
Sandero priced from just £6,768 OTR, with Duster starting at £10,233 OTR.
Dacia is celebrating a double success at the 2020 What Car? Awards, with wins for both the Sandero and Duster. For the Sandero, it was an incredible eighth consecutive victory as it scooped the 'Best Value Car under £10,000' category, while the Duster was handed the 'Best Family SUV under £20,000' for the second year on the trot.
The What Car? Awards are among the most prestigious in the automotive industry. Presided over by the vastly experienced road testers from What Car? Magazine, they are based on the team's findings from their exhaustive testing process.
Since winning its first award in 2013 the Sandero has continued to delight its customers with its value and no-nonsense approach. Priced from £6,768 the well-equipped Sandero impresses with its low running costs and practicality. In the £8,264 Essential TCe 90 trim chosen by the What Car? team it benefits from air-conditioning, electric windows and DAB radio, plus it'll return 53.3mpg.
Speaking about the Sandero's success, Steve Huntingford, Editor, What Car? said: "It should come as no great surprise that the Sandero is our favourite value car for less than £10,000, given that it has already continued seven What Car? Price point trophies to the mantlepiece at Dacia HQ. Yet again, nothing has emerged that can get close to the amount of car it offers for your money."
For the Duster the 2020 What Car? Awards was the scene of its second win in a row in the 'Best Family SUV for less than £20,000'. For this year's ceremony it was the £13,776 Comfort TCe 130 that caught the judges' eyes, it's blend of comfort, practicality, generous equipment and affordable running costs carrying it to victory. Featuring the MediaNav multimedia system with Apple Carplay™ and Android Auto™, plus a reversing camera and cruise control, the Comfort has plenty of standard kit, while the smooth and responsive TCe 130 engines delivers up to 47.0mpg.
Speaking about the Duster's second successive win, Steve Huntingford said: "Buyers who need a mid-size SUV rather than a small one to transport their family around and whose budget is tight, will love Dacia Duster. As you'd expect from the Romanian firm, you get huge amount of car for the money, with plenty of passenger space and a large boot. Choose the turbocharged 1.3-litre petrol engine that we favour and you'll have a car that's pleasantly brisk and reasonable economical. It also rides well, especially around town, thanks to its soft suspension."
Reflecting on the brand's latest awards, Luke Broad, Head of Brand for Dacia commented: "For the Sandero to win at the What Car? Awards eight years in a row is an incredible achievement. We're hugely proud of what the car has achieved and of the fact that it is loved so much by customers. Equally impressive is the performance of the Duster, which has attracted considerable acclaim in its first full year on sale while at the same time maintaining Dacia's philosophy of delivering practical, well-equipped and high quality cars at terrific value-for-money prices."
The Dacia range starts from £6,768, and for more information visit www.dacia.co.uk
About Dacia
Dacia has a long history associated with Renault, the French brand first working with Dacia plants in Romania in the 1960s, before acquiring them fully in 1999. The brand concept is simple: to shake up preconceived ideas. Dacia produces spacious, robust, high-quality vehicles of original design that are affordable for everybody.
Dacia vehicles offer exceptional value for money. Reliable and resistant, they embody the best of Renault expertise. Relaunched by parent company Groupe Renault in 2004, the Dacia range has been expanding constantly and buyers have a wide array of vehicles to choose from, ranging from Dacia Duster, a sporty all-terrain vehicle, to light commercial vehicles or family vehicles such as the Dacia Sandero and Dacia Logan MCV. The concept continues to enjoy great success with over 5 million Dacias sold in Europe since the brand's revival in 2004.
Dacia launched in the UK in January 2013 and enjoyed the most successful start ever for a new car brand in the UK. Dacia was named Best Value Brand at the Auto Trader New Car Awards 2018, voted for by 43,000 real UK car owners. Dacia was one of only four out of 36 manufacturers to receive five-star reliability ratings in the 2017 Which? Car Survey, outperforming many well established and premium brands. The Dacia Sandero has been awarded the title of "Best Value Car under £10,000" by What Car? for six consecutive years (2018, 2017, 2016, 2015, 2014, 2013). More than 120,000 Dacia vehicles have been sold in the UK to date.