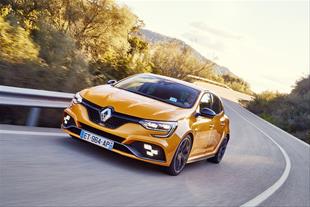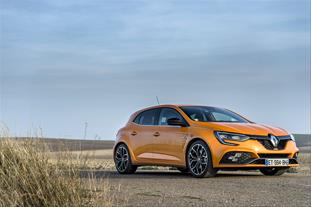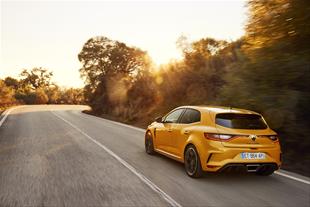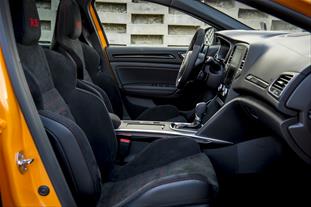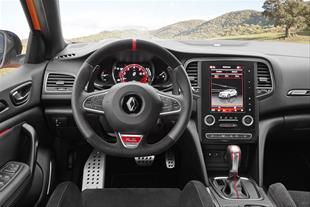 Press kit, imagery and B-roll and full press kit now available to download from press.renault.co.uk 
First unveiled at the Frankfurt Motor Show in September 2017, All-New Renault Mégane R.S. has been eagerly awaited by sports driving enthusiasts. Just like its predecessors, the Mégane R.S. is aiming to become a benchmark in the C-segment hot hatch market. The third generation Mégane R.S. is packed full of Renault Sport expertise and passion.
Driven by its powerful design and focused on performance, All-New Renault Mégane R.S. makes no attempt to hide its motorsport pedigree, offering outstanding driving pleasure on the road and on the track.
Unique in class 4CONTROL four-wheel steering system ensures stability at high speeds and agility at low speeds – at high speeds, the front and rear wheels turn in the same direction, limited to a one degree angle for the rear wheels and at low speeds, the front and rear wheels turn in opposite directions up to a maximum angle of 2.7 degrees;
Hydraulic bump stops all round enable optimum control of tyre-ground contact and increased ride comfort;
The world's most powerful 1.8-litre engine delivers 280hp and 390Nm of torque thanks to the development work jointly carried out by engineers from Renault Sport Cars and Renault Sport Racing;
The option of an Efficient Dual Clutch (EDC) gearbox is available for the first time, alongside a manual transmission;
Two types of chassis are available – Sport or Cup. The Sport chassis provides easy sporty driving, with best-in-class efficiency, whilst the Cup chassis offers greater sports performance for track and fast road use;
The new R.S. Monitor Expert allows drivers to film their track sessions and overlay telemetry data to create augmented reality videos that can later be analysed on the R.S. Replay website;
The unique R.S. Vision lighting system with chequered flag design integrates the side lights, cornering lights, fog lights & high beam into one housing in the front bumper.
Pricing for the All-New Renault Megane R.S. will be made available closer to the on-sale date of early summer 2018.
The full press kit can be downloaded via the below attachment.