The New Renault Captur:
The Renault Upgrade Event
Add up to an additional £500 to the part
exchange value of your old car when you
upgrade to a New Renault CAPTUR†
From

£176 per month

with

0% Finance

over

4 Years

with a

40% Deposit including

a

£1,250 Dealer Deposit Contribution*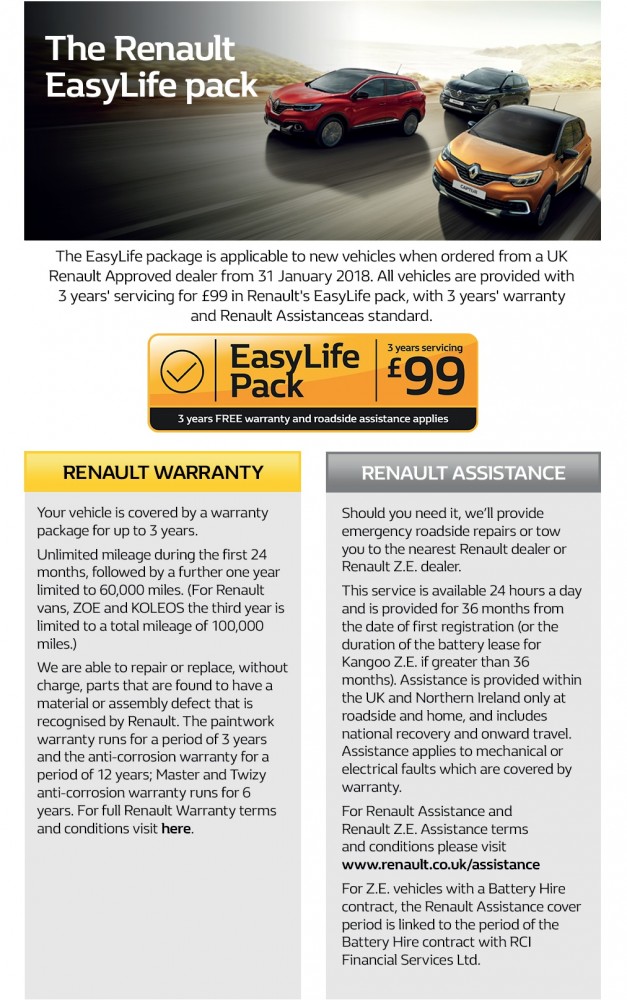 Pop down to our showroom or call a member of our Sales Team directly on 815120 for further information or to arrange a viewing/test drive or part-exchange valuation.
†The Renault Upgrade offers available to private retail Renault customers aged 18 or over at participating dealers only, when you trade in any car subject to an appraisal of its road-worthy condition at a Renault participating dealer. Trade in vehicle must be of UK-spec and registered to the customer for at least 90 days before new purchase date. Additional part exchange allowance (£500 on Captur diesel and £250 on Captur petrol, £1,500 on Kadjar diesel and £500 on Kadjar petrol, and £2,000 on All-New KOLEOS) is available when you purchase a new Renault Captur, Kadjar or All-New KOLEOS when ordered by 31 March 2018 and registered by 31 March 2018. This offer can be used in conjunction with all other Renault retail offers
** 0% Finance available over 48 months with a 40% Deposit. The above figure is based on the New Renault Captur Expression + TCe 90 BHP Manual 5 Door Crossover @ £14,118.65 OTR with a £5,647.46 deposit (of which £1,250 paid by Bagot Road Garage), leaving a total to finance of £8,471.19, equating to 48 monthly payments of £176.48. Finance packages also available over 3, 4 or 5 years with a reduced deposit although a subsidy applies per £1000 to finance.
The required deposit can be contributed to using any potential part-exchange value assigned. 0% APR representative offers are available on Renault Finance only on the New Renault Captur when ordered by 31st January 2018 and registered by the 31st March 2018.