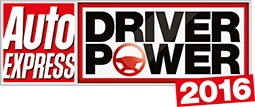 Dacia voted a top 5 car brand for the third year running
The New Dacia Logan MCV
Maximum Capacity...Minimal Cost!
With

best-in-class boot capacity

and ample interior space for five adults, Logan MCV offers unrivalled pound-for-pound versatility.
Every inch a "Maximum Capacity Vehicle", Logan MCV makes responding to the real demands of life that little bit easier. Whether it's a new piece of furniture or your family and their luggage, Logan MCV's extraordinary load capacity
will get you there with room to spare.
For further information, or to arrange a test drive please contact a member of our Sales Team on 01534 815120.